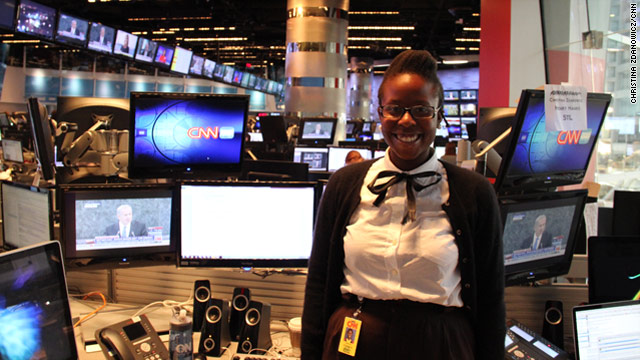 We've got a new face on the iReport team! Cydney Fisher is our fall intern and we're delighted to have her working with us.
Cydney joined the site in 2012 and has been an active iReporter since then. We asked her to pen a short bio introducing herself to the community:
I am a senior majoring in Comparative Women's Studies at Spelman College. Finding the journalism world quite intriguing, I am soaking up all I can to prepare myself for a career in journalism. I try to be a versatile one-woman journalist, and have delved into anchoring and reporting as well as some behind the scenes work as a cinematographer for the local student run station, Tiger Television, at Morehouse College, our brother school next door.
But, my real passion is photography. I currently serve as the photography editor for the Maroon Tiger Newspaper at Morehouse College, and I'm the only student photographer for the Office of Student Life. Previously, I was a photography fellow for non-profit organization Outdoor Nation. In my free time, I have made it my mission to document the world around me with my camera. I am super excited to be an iReport intern, and am eager to learn as much as I can about all things CNN.
Be sure to say hello to Cydney! If you're lucky, you may just get a call from her asking about your iReport.